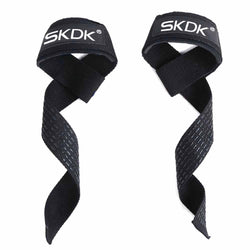 GiftVortex
2Pcs Weightlifting Wrist Straps
Improve Your Grip:  Whether recovering from an injury or pushing yourself to the limit, the strap wrap aids to achieve goals securely and effectively.
Discover Your Full Potential: Instantly eliminate grip strength fatigue from getting in the way of your progress. These heavy-duty durable cotton straps are fully adjustable & machine washable.
Safe & Comfortable: Easy to apply or remove during exercise, super soft and comfortable.